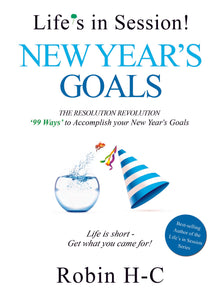 Humans Winning at Life Press
Life's in Session! NEW YEAR'S GOALS
Regular price
$14.13
$0.00
A NEW YEAR and a NEW YOU!
Imagine yourself fuelled with motivation and inspiration to achieve your greatest life goals. 
With these easy-to-apply success principles, you are steps away from this type of BREAKTHROUGH at any given time - in any area of life.  Whether you are starting a business, determined to get fit, buying a new home, getting organized, designing art, or even saving for that tropical vacation - Life's in Session: New Year's Goals, is a GAME CHANGER for those who are ready to say, "YES!" to life. #IVEGOTTHIS
Get Ready to Believe!