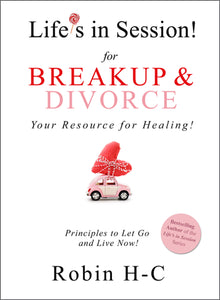 Human's Winning at Life Press
Life's in Session for Break Up & Divorce
Regular price
$16.53
$0.00
If you or anyone you know is going through a "Break Up", "Loss" or "Divorce" then this book can be an invaluable tool to help you move forward.  Sometimes an ending is the beginning of self discovery.
This can be "Your Resource for Healing!"
Principles to let go and Live Now!
All prices in Canadian funds